Sample Testing and Demonstrations
Sample Testing and Reporting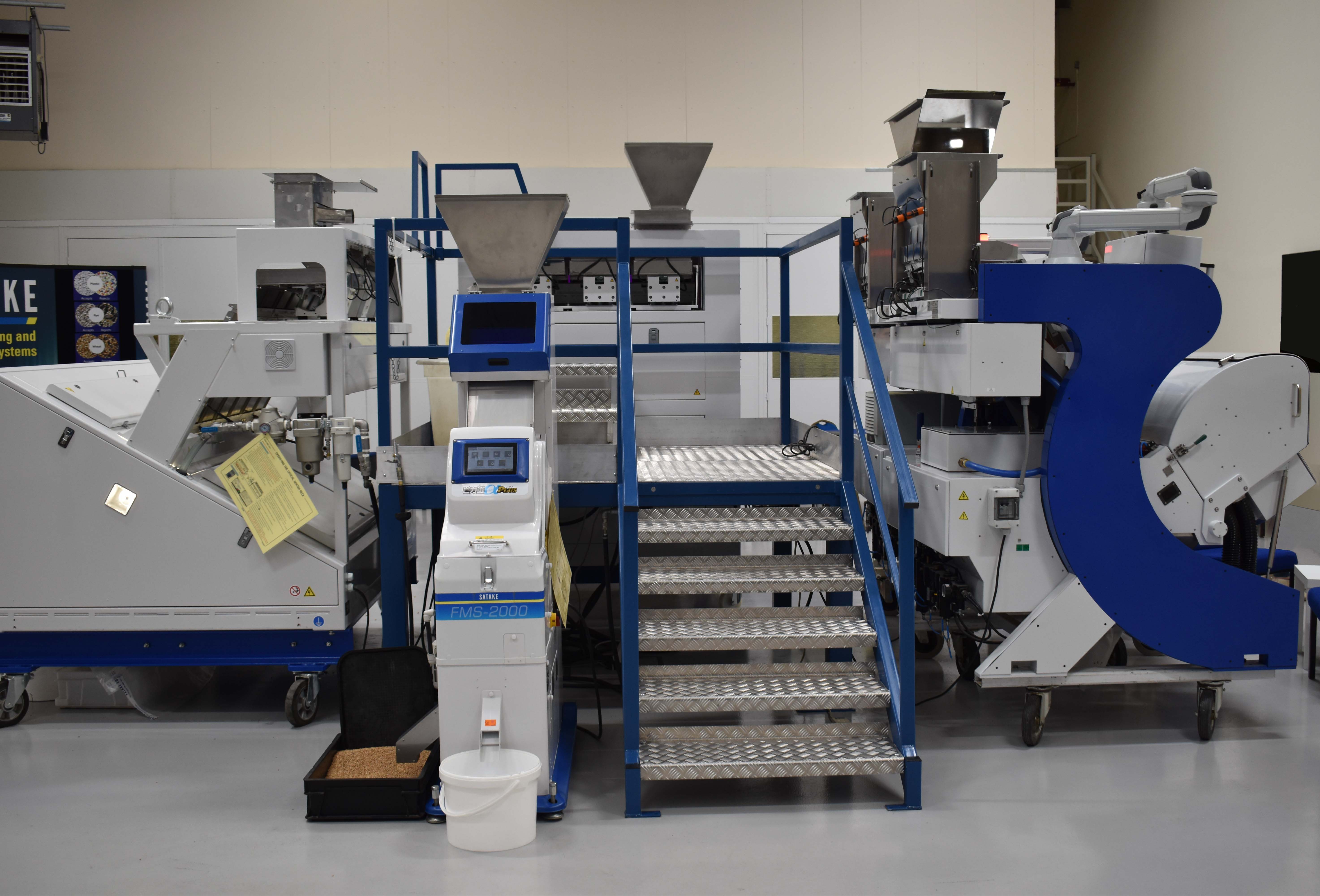 We offer a free of charge Sample Testing and Reporting Service – our Optical Sorting experts can run samples of your product on our machines and produce detailed reports with images
of the input, accept and reject results including percentage data.
General Product Reports – We continually test new products and different defects / rejects on our Optical Sorters, we are always happy to share general test data with prospective customers to give an indication of results prior to or instead of running a sample on theirown product. This can be a very helpful service to customers who's location or product type may make it difficult or expensive to send a large product sample for testing.
Please complete the Sort Test Enquiry form or Contact Us if you would like more information about our sample testing services.
Application Advice and Set-up Help
The combination of our user friendly, intuitive machine interfaces and the training we deliver at the time of commissioning means that our customers can easily set up their machine for different products however, on rare occasions, on particularly complex sorts or for a very difficult product / defect they ask for additional guidance from our Optical Sorting experts. We are always happy to give advice and even receive a sample for our experts to assist in preparing the settings.
Optical Sorting Demonstrations
We have a comprehensive range of our Optical Sorters in our purpose built demonstration area at our Stockport site. This facility gives you the opportunity to see your product run on the different machines, to see how easy the machines are to set up for each product / defect, to ask our Optical Sorting experts any technical questions and ultimately to help you decide which is the best machine for your needs. With agents across the EMEA region demonstrations of some of our machines are possible nearer to you. Please contact us for more information.
Enquiry Form