Alexander Harley Seeds chooses SATAKE for its sorting requirements.
---
Posted on Tue 03rd Oct 2023
---
---
Alexander Harley, a farmer's son, started his own business in 1947 selling fodder and cereal seeds direct to Farmers. In 1962 a large warehouse was purchased at Milnathort and the first continuous flow drier linked to a high capacity cleaner was installed. This allowed cereals to be handled in bulk from local farmers and, with the introduction of certification of Seed Barley, the tonnage handled grew rapidly.
Since 2018 there has been a huge investment in the replacement of the original seed lines, giving them the most efficient and technologically advanced lines in Scotland. Now in 2023 the company specialises in the production and processing of high-quality certified seed.
Douglas Harley commented "We built one new line and realised the benefits. We have now replaced five old plants with three new ones that are more efficient, faster, dust free and we have pretty much doubled our throughput per hour."
Another first for the company in Scotland in 2022 was the introduction of optical sorters on every line, further compounding the high standard of seed that Alexander Harley Seeds (Milnathort) has become known for. Doug said "We haven't had sorters before and after talking extensively to the SATAKE team we decided to add them into the lines to further improve the product quality."
Alexander Harley Seeds now process a lot of hybrid winter barley which can only be achieved using optical sorters because of increased ergot contamination. The SATAKE Nirami is ideally suited to handle this defect in all types of cereals as well as cross contamination of cereals, making it an ideal choice for the company. Doug went on to comment "with the Satake sorters we are removing defects that we couldn't remove before and when we look at the rejects box, we can see the results first hand"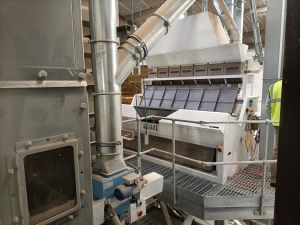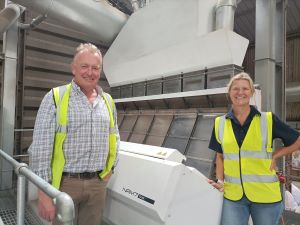 ---
Published by firstinternet
---
Share this article on:
---
---