------------------- COVID 19 ------------------- SATAKE EUROPE STATEMENT
---
Posted on Wed 25th Mar 2020
---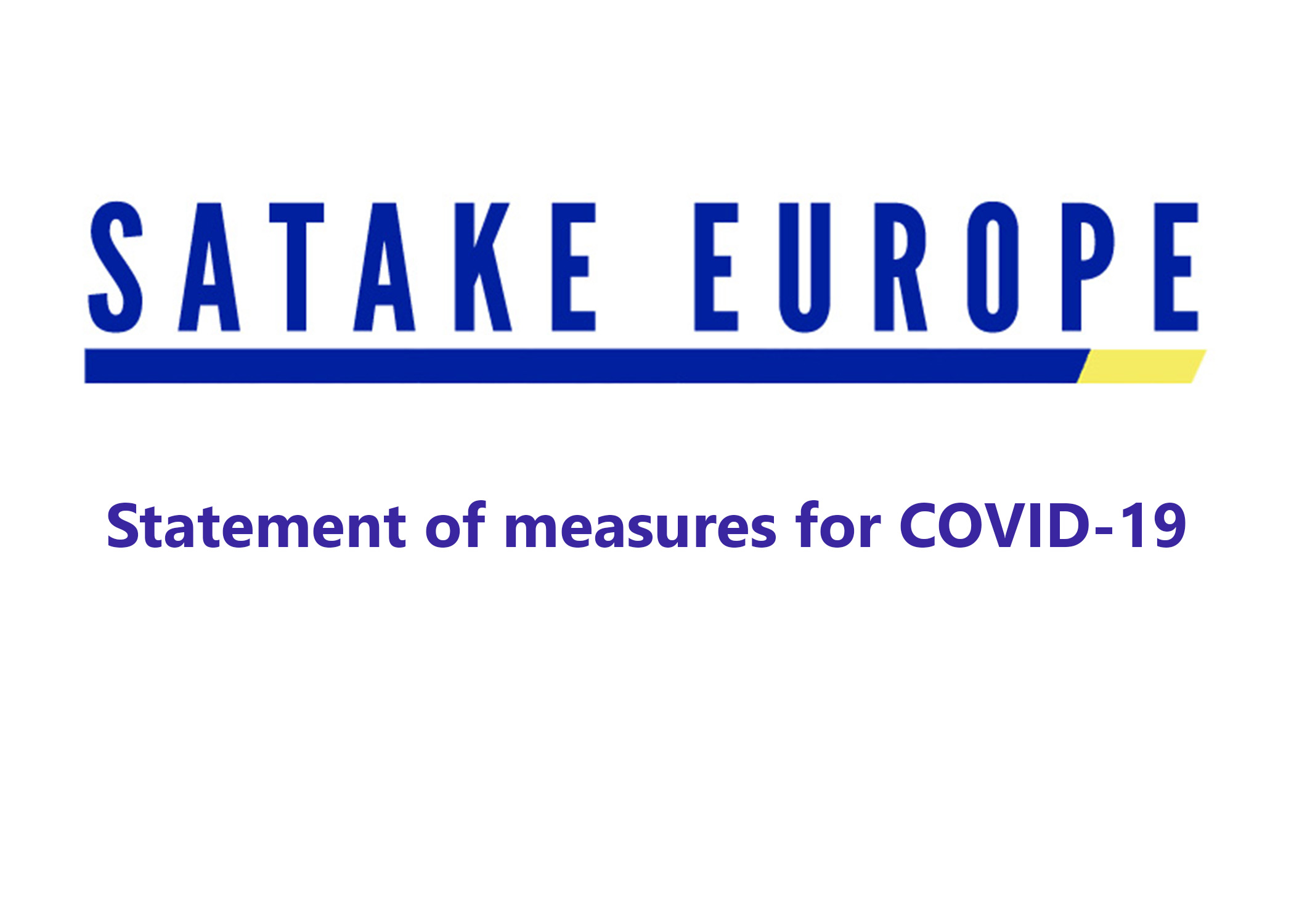 ---
Statement of Measures for COVID 19
We assure you we have a commitment and a responsibility to work in the best interests of our staff, our customers, and our community during this difficult circumstance.
According to above policy, we would like to inform you of the following steps we are taking to ensure our business / service continuity during restricted circumstance.
Following recent UK government advice, many of our colleagues have already started working from home with the right mobile working technology to enable them to do so. These measures were taken to protect health of our colleagues which is our most important consideration.
In line with the adjusted governmental advice, we will continue to do our best to support our key food industries with following measures.
Sales staff are available to communicate even at home by email, mobile etc. Even when travel is not possible, we can support remotely with our expertise.
We keep spare parts of our equipment in stock for urgent need for our customers and will endeavour to ship as quickly as possible.
Several workshop staff for roll refurbishment will continue to operate daily for the support of the milling industry.
Our maintenance / technical service team will remain on standby for requests from your business, and ready to visit if possible.
Although many of Satake's manufacturing facilities around the world, such as Japan, China, Thailand, USA, are also experiencing similar operational circumstances, they continue production of main equipment and are able to supply with best possible delivery.
We wish all the best to you and your family.
Yoshihiro Kunimitsu
Managing Director
Satake Europe Limited
---
Published by firstinternet
---
Share this article on:
---
---