Henry Simon Newsletter
---
Posted on Thu 08th Apr 2021
---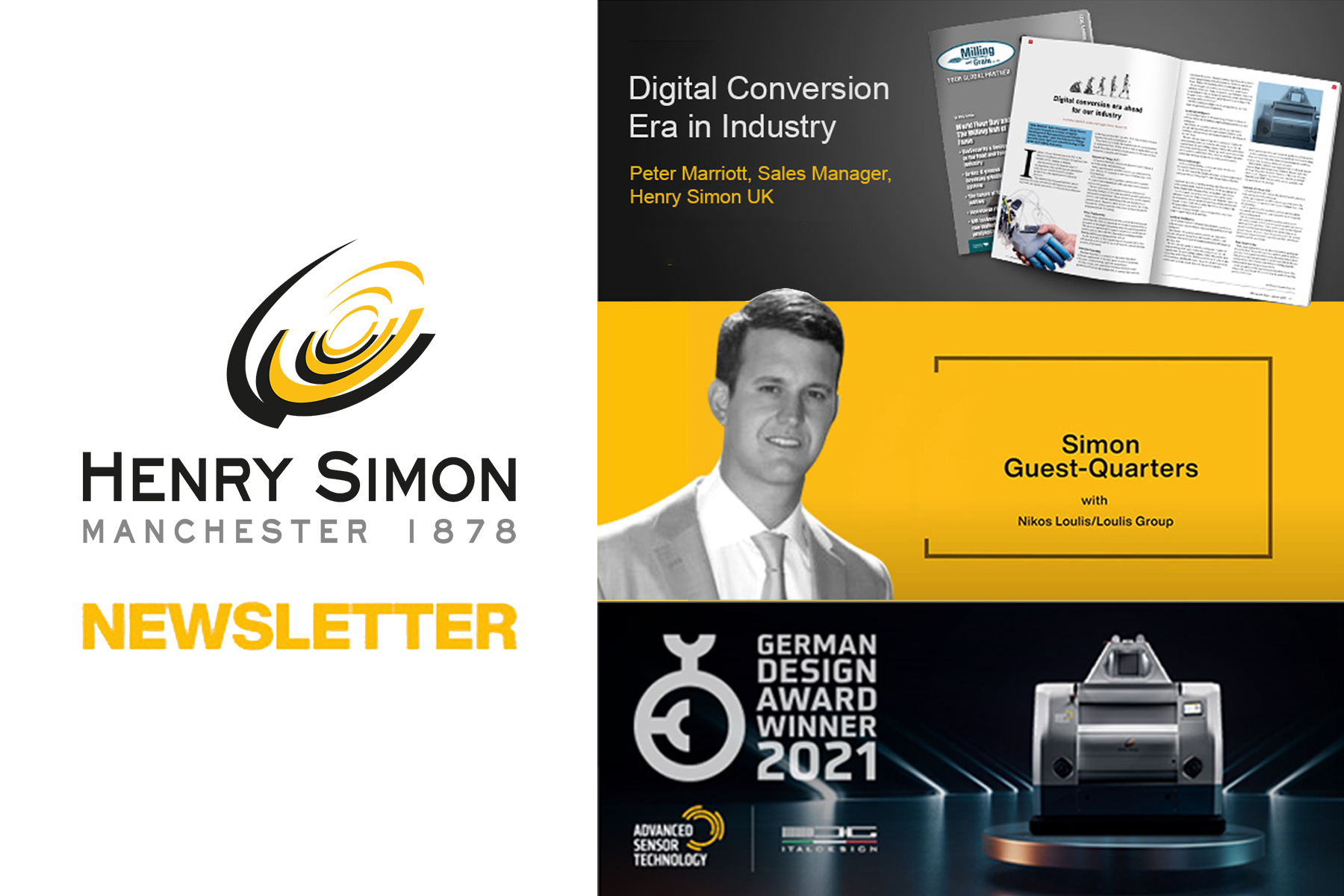 ---
Featured News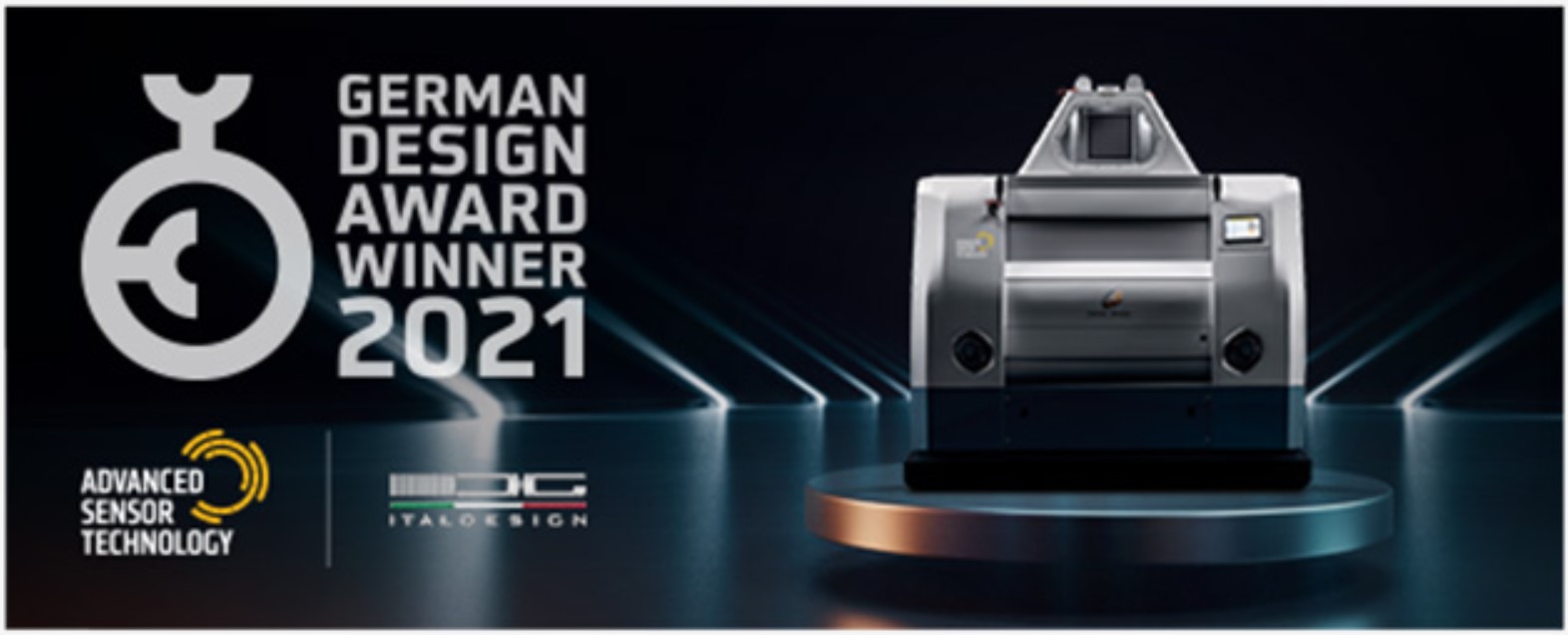 HSRM Roller Mill honored in German Design Awards 2021
Henry Simon added another success to its leading position in milling technologies with HSRM roller mill at the German Design Awards 2021.
HSRM roller mill has been awarded by German Design committee in 'Excellent Product Design' category with its new look and improved functionality, as being designed in partnership with Italdesign company.
The roller mill is also equipped with Advanced Sensor Technology ™, that provides the real-time process monitoring for a higher operational reliability, efficiency, and safety".
The Prize That Visualizes Success
The German Design Award honors innovative products and projects, their manufacturers and designers who are pioneering in the German and international design landscape, by its top-class international jury. The German Design Award discovers and presents unique design trends: a competition that advances the design-oriented economy.
Digital Conversion Era Ahead of Milling Industry
Following the historical steps of mechanization, mass production and automation, today the new era has focused on higher productivity with digitalization in industrial processes. IoT is expected to allow machines, systems and even plants to connect and communicate with each other for an integrated process management.
As an example, silo systems are used to store grains under optimum conditions. Today, temperature and humidity values can be measured in silos to sustain the optimum storage environment. Imagine if they could learn to adapt themselves according to the changing ambient conditions?
At Henry Simon Milling, as the first step of digital conversion, we have implemented Advanced Sensor TechnologyTM which brings higher reliability, better operational safety and consistent quality in milling process.
To learn more on Henry Simon Milling sensor technology Contact Us
Our founder, Henry Gustav Simon
The Visionary Engineer of Milling Industry
Henry Simon was born in 1835 in Brieg, Germany. He studied engineering at Swiss Federal College in 1859, and worked for several companies in water motors, turbines, sugar works, and railway projects.
It all began in 1878 when Henry Simon established Henry Simon Ltd, a British company that was to become a world leader in flour milling sector.
He is one of the leading engineers of the roller milling revolution that turned 'slow, laborious and costly' batch pattern into one of the most 'highly mechanized industries in the world'.
Simon Guest Quarters
with Nikos Loulis from Loulis Group
Simon Guest-Quarters hosted Mr. Nikos Loulis, the CEO of Loulis Mills, Bulgaria to talk about their renovation project with Henry Simon.
Being one of the oldest milling groups in Greece, Loulis started the business in the 17th century with a water-driven stone mill at Aetorahi, Ioannina.

Today the group is one of the leading milling companies in Greece, and currently active in Greece and Bulgaria with four manufacturing plants. The total milling capacity of the group is around 1,400 TPD (Tons per Day) with also having their own nationwide distribution network. Watch the Video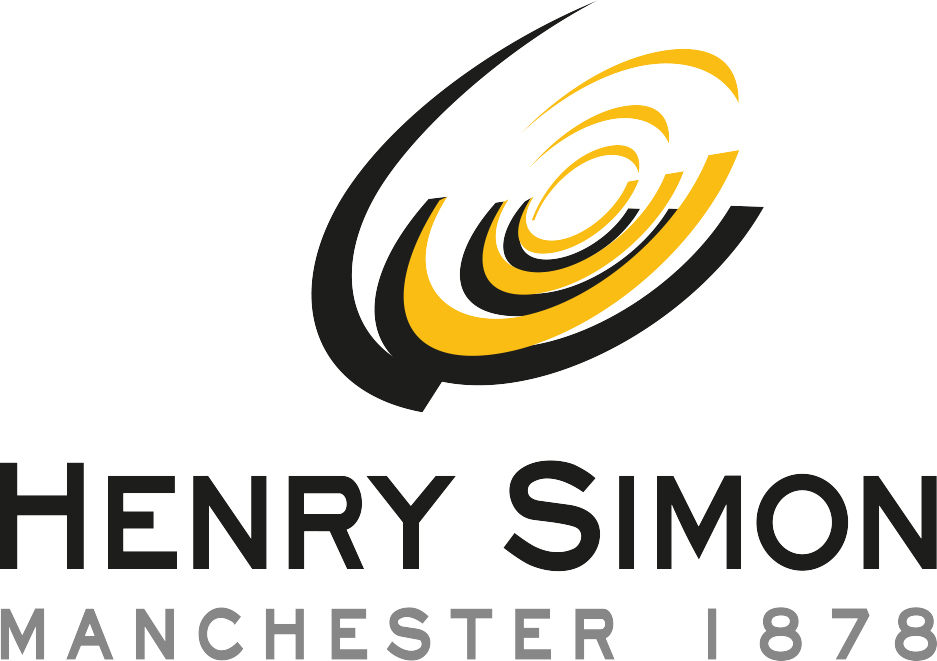 ---
Published by firstinternet
---
Share this article on:
---
---