Meet Satake at Seed Meets Technology
---
Posted on Mon 25th Sep 2023
---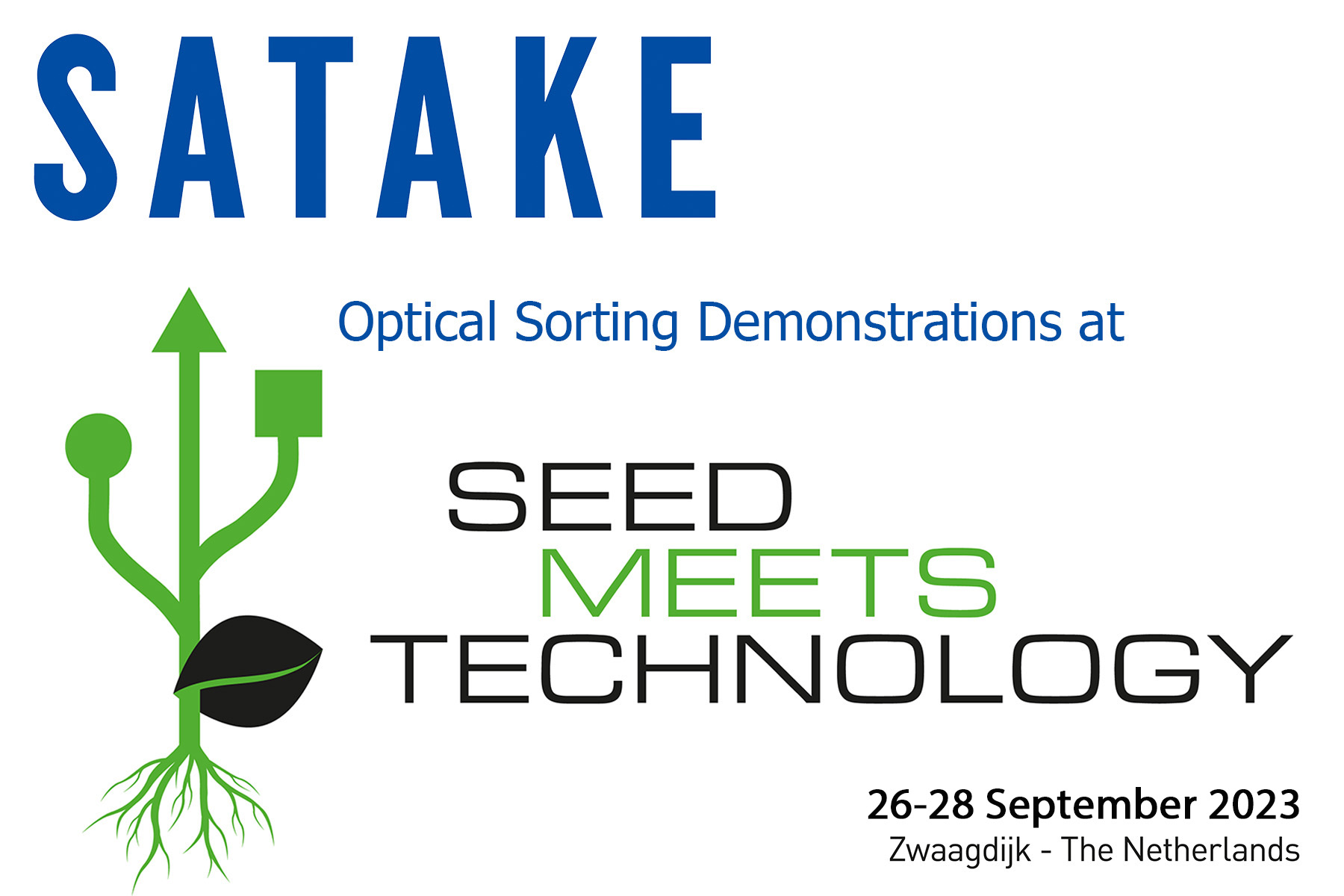 ---
SEED MEETS TECHNOLOGY 2023
Seed meets Technology is an event where the focus is on innovative seed technology, variety assortment and adding value to horticultural seed. The initiators, together with other companies associated with the seed industry, want to strengthen the program of open days in #week39 with themes such as seed treatment, phenotyping, seed processing equipment, breeding support, sustainable crop protection and cultivation systems. Participants are required to actually demonstrate new products or services in the exhibition hall or on the demo field. The set-up with demonstrations, trial fields and meetings should lead to interaction with the visitor.
SATAKE will be running optical sorting demonstrations throughout the event. Visit our booth to find out more about what Satake Optical Sorters can do for your products.
Cant make it to Seed Meets Technology? No problem, contact us and one of our Specialist Optical Sorting team members will be happy to discuss your needs and arrange a free of charge sample test and physical or virtual demonstration.
---
Published by firstinternet
---
Share this article on:
---
---