SATAKE WEST AFRICA OFFICE
---
Posted on Tue 30th Jun 2020
---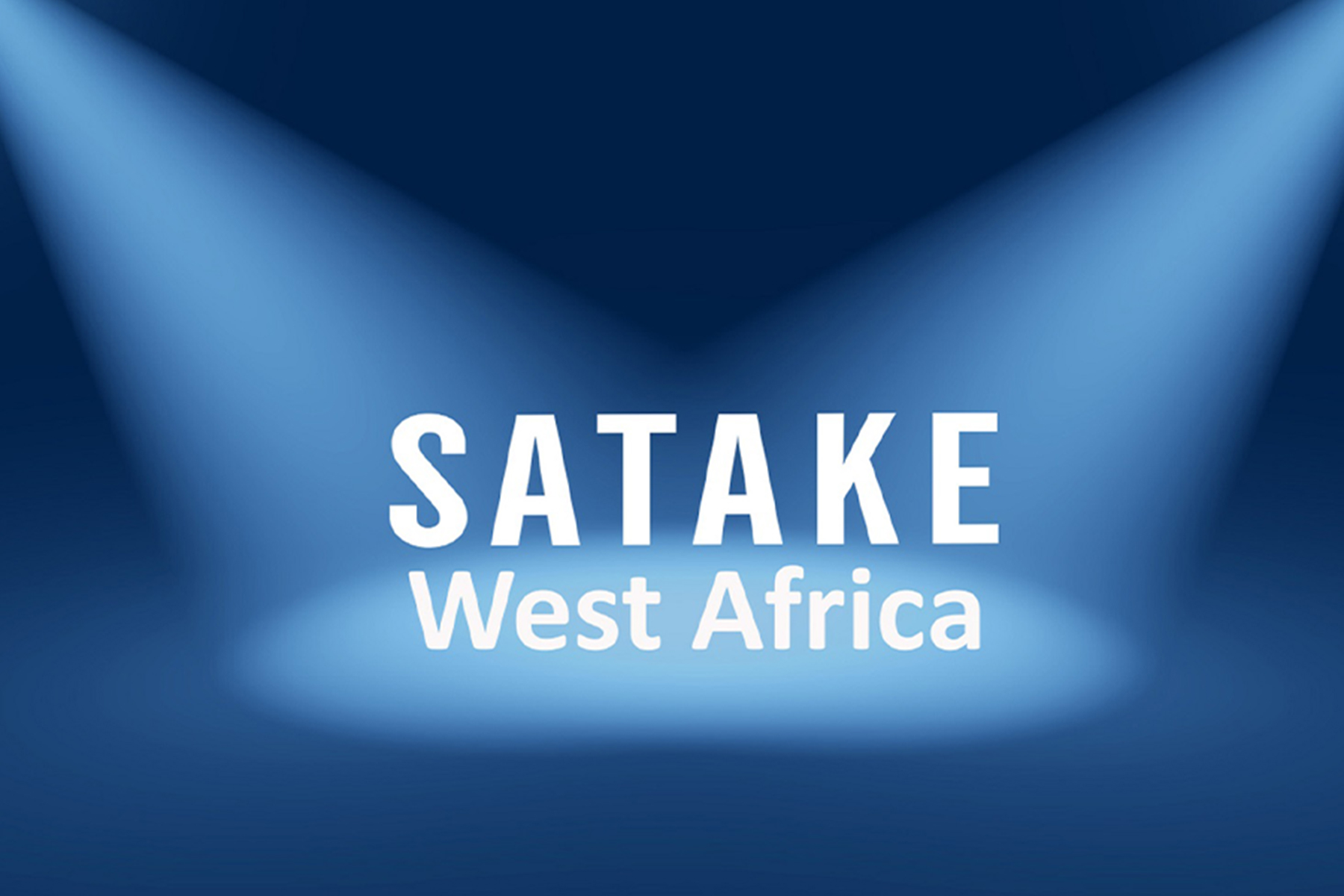 ---
Officially opened in April 2016, "SATAKE WEST AFRICA" located in the strategically important city of Abidjan in Cote d'Ivoire, is Satake's regional base from which it markets its cutting edge technology for the rapidly developing region. The West African agricultural and processing sectors are constantly growing, particularly the rice, coffee and cashew industries. As the demand for new technology, greater efficiency and higher throughputs for grain processing and associated industries continuously increases, SATAKE Cote d'Ivoire is poised to respond to the growing needs of customers in the region.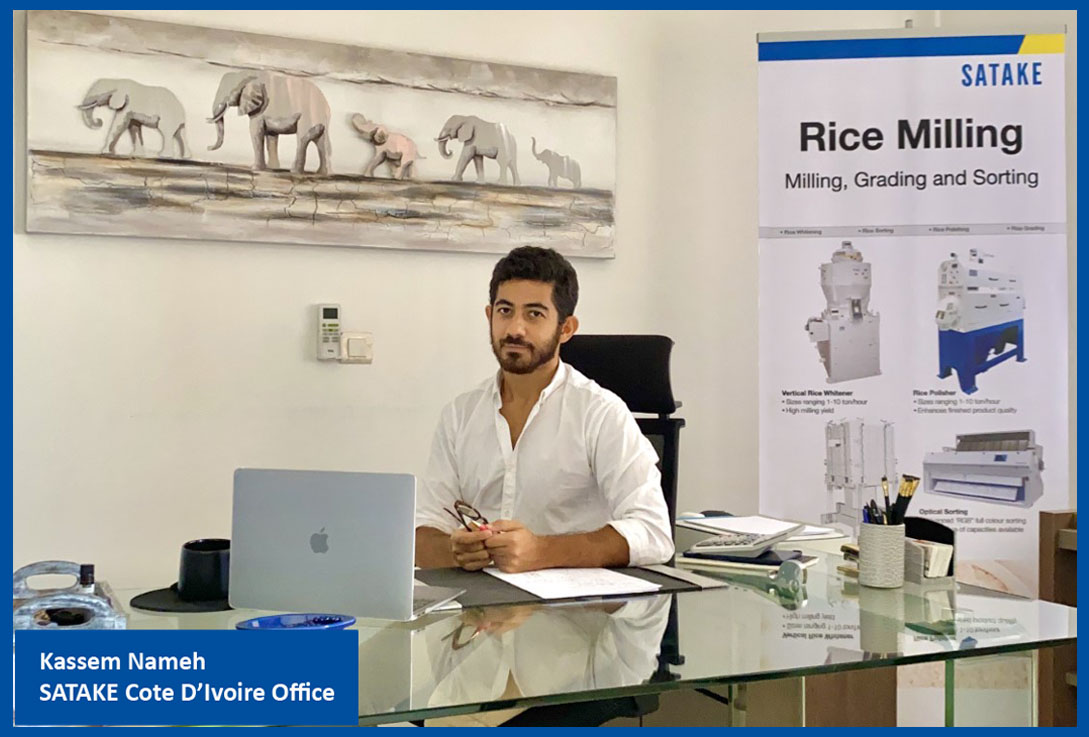 In West Africa, rice consumption is especially high and accounts for a high proportion of the overall food consumption. The West African region depends on international imports for 40% of its rice supply. Thailand, and, increasingly, Vietnam, are the region's main rice suppliers. The main importing countries being Benin, Senegal and Côte d'Ivoire.
In March 2020, according to CommodAfrica, it is estimated that West Africa imports around 14,155 (Mt) against a worldwide trade of 41,688 (Mt). West Africa imports around 30% of rice traded internationally. For instance, in Nigeria, the local rice consumption per capita of 32kg. In the past decade, consumption has increased 4.7%, almost four times the global consumption growth, and reached 6.4 million tonnes in 2017 – accounting for 20% of Africa's consumption.
In order to keep pace with the constant rising demand, local governments have put in place ambitious long-term measures such as initiatives and programs to strengthen self-sufficiency in rice since 2010. Programs such as the 'Rice Initiative' in Mali, the 'GOANA' in Senegal, the 'PUASA' in Benin and the 'ONDR' in Cote d'Ivoire. These programs have accelerated the creation of new industrial and semi-industrial rice mills, capable of producing milled local rice of medium to high quality.
The number of private investors in rice processing has been on the rise since 2015, particularly in Nigeria, where SATAKE has had many successes in the installation and commissioning of large scale rice mills, including Satake rice milling line at Umza Farms in Kano, widely acknowledged as producing some of the highest quality parboiled rice in West Africa. Such rice mills vary in capacity from 8 tonnes per hour to 16 tonnes per hour. SATAKE's rice milling technology is now widely accepted as producing the best parboiled rice quality in Nigeria.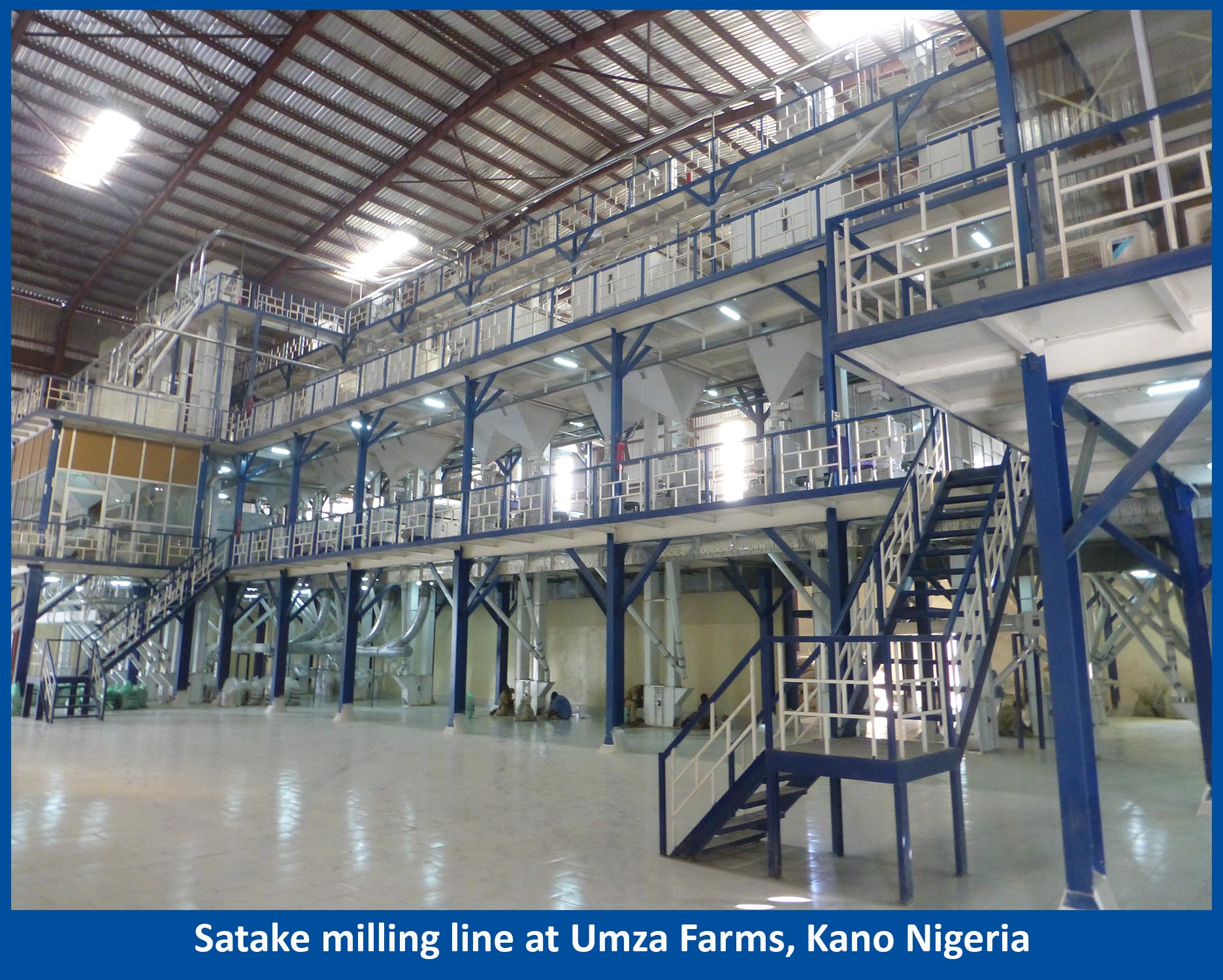 SATAKE also recently installed a large scale rice milling plant of 12 tonnes per hour in Mauritania. The rice market in Mauritania has been growing rapidly for the last 5 years and local investors recognize SATAKE as the technological leader.
In 2018, SATAKE introduced to the market the latest rice processing technology called the REACH system. REACH is a semi-assembled modular rice milling plant incorporating all receiving, pre-cleaning, husking, milling, optical sorting and packing stage equipment. It is designed to maximize the installation efficiency and cost performance by utilizing standardized components manufactured in SATAKE's Thailand production facility. The result is an astonishing 2 weeks of onsite-installation time compared to the usual 3 to 4 months. For regions where multiple annual harvests are the norm, this will allow rice mill owners to start up a production line before the next harvest season and maximize investment return. The line-up currently consists of SYSTEM 7 and SYSTEM 3, delivering 7 and 3 tonnes per hour of paddy processing capacity respectively.
In Cote d'Ivoire, SATAKE Cote d'Ivoire has been actively working closely with Japan International Cooperation Agency (JICA) as part of a Japanese funded program, in order to find suitable competent local partners to operate rice production facilities.
SATAKE Cote d'Ivoire is also actively promoting optical sorting technology used to clean different types of seeds, grains and nuts. SATAKE is the leader in this sector and uses the latest colour, infra-red and shape recognition technology to meet the user's needs and safety requirements, reducing waste, increasing yield and profits.
Today Cote d'Ivoire is one of the largest producers and exporters of Robusta coffee beans in the world, accounting for around 100,000 tons of beans a year. SATAKE has successfully installed and commissioned around 20 colour sorting machines in the coffee sector alone. Highly trained and skilled SATAKE engineers carry out planned maintenance of all the units installed in Abidjan and around West Africa. Customers include world's leading industrial and agri-business companies.
Cote d'Ivoire is also the largest producers and exporters of cashew nuts in Africa with approximately 800,000 tonnes produced last year. The cashew market in Cote d'Ivoire and other nearby countries such as Guinee Bissau and Benin, has been growing rapidly in the last 5 years. This has attracted very important foreign investors and the market has seen a rise in cashew nuts processing plants.
In order to promote SATAKE's technology around West Africa, it is important to attend various exhibitions and conferences. This is one of the most efficient ways in the region to launch new products and provide expert technical advice., SATAKE has recently exhibited in countries such as Benin, Sierra Leone, Senegal, Guinee Bissau, Cote d'Ivoire, Nigeria and Ghana.
The flour and maize milling sector are also expected to grow in the West African market. In 2016, SATAKE re-launched the highly respected brand of HENRY SIMON, a leader in the technology of flour milling equipment for over a hundred years. This unique Intelligent Milling system is currently being successfully promoted in the region with great success. In Cote d'Ivoire and Ghana alone, SATAKE has been approached by many potential foreign investors who have identified the benefits of Henry Simon equipment and processing technology.
SATAKE's long standing commitment and presence in West Africa has been solidified by the opening of Satake West Africa. Successes achieved in the rice processing sector as well as other commodities such as coffee beans have resulted in an ongoing program to train local engineers to provide and offer comprehensive after sales services. The next phase will be a new spare parts warehouse and distribution center to further improve Satake's desire to provide the best possible customer service.
---
Published by firstinternet
---
Share this article on:
---
---