Upgraded Satake Demonstration Facility
---
Posted on Thu 21st Mar 2019
---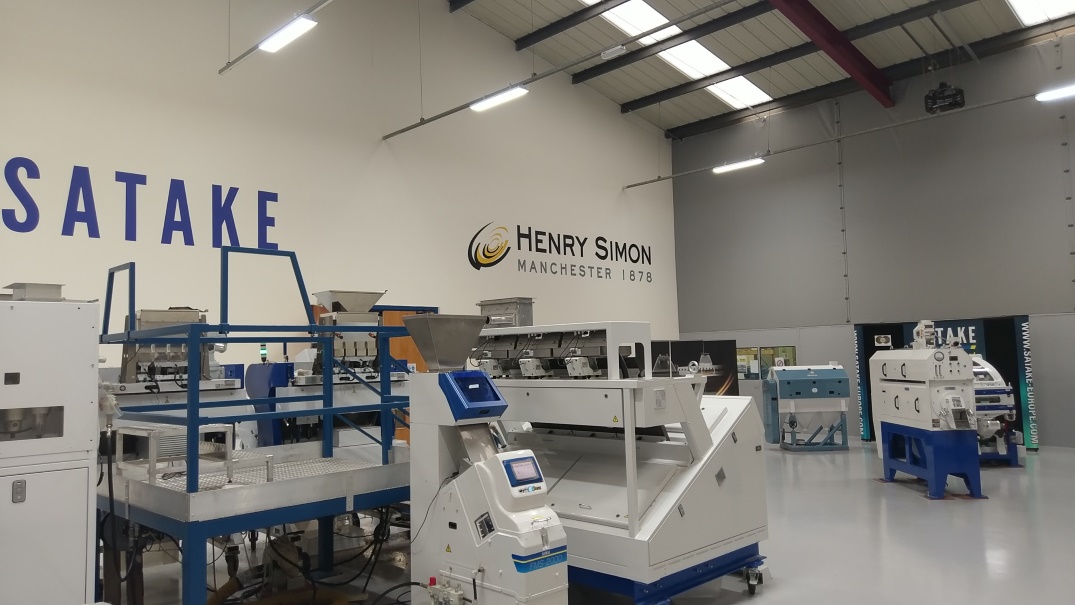 ---
Satake Test Facility
Satake Europe announces the completion of its newly renovated test and showroom facilties at their Manchester European Facility.
No need to take any chances as to whether your materials will work with our products.
You can evaluate the results after first running test samples through our in house pilot machinery.
We regularly perform testing using our Colour Sorting, Debranning or instrumentation laboratory facilities.
So come see and experience much of our range of cereal processing and colour sorting equipment.
---
Published by firstinternet
---
Share this article on:
---
---