XXI AGROINDUSTRIAL EXHIBITION-FAIR - XXI АГРОПРОМЫШЛЕННАЯ ВЫСТАВКА-ЯРМАРКА
---
Posted on Fri 21st May 2021
---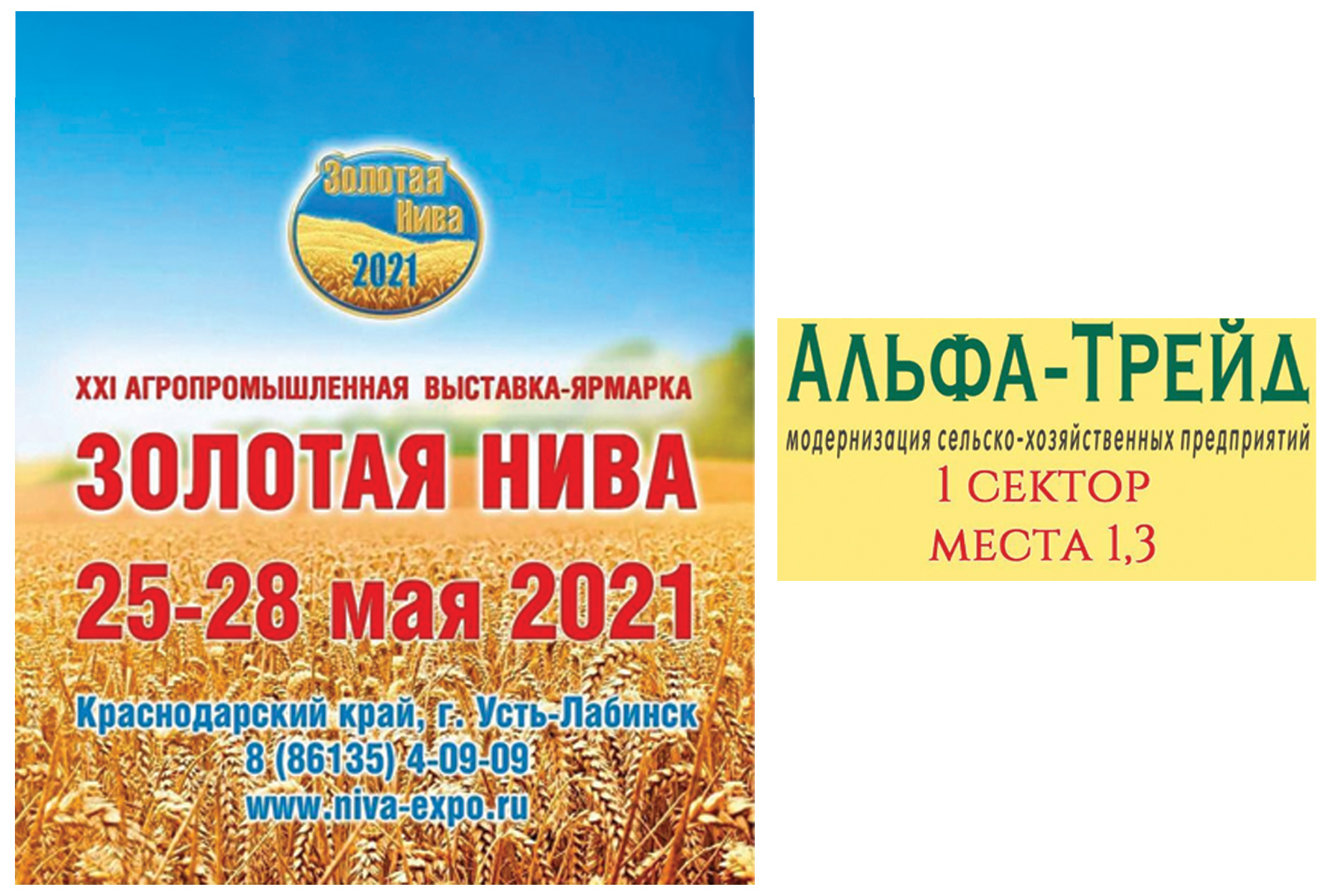 ---
Learn more about Satake color sorters and rice mills at the Zolotaya Niva exhibition in the Krasnodar Territory.
Find us there: sector 1 place 1,3 together with LLC Alfa-Treid.
Узнайте больше о фотосепараторах и рисовых заводах Satake на выставке Золотая Нива в Краснодарском Крае.
Как найти: Сектор 1 места 1,3, совместно с ООО Альфа-Трейд.
---
Published by firstinternet
---
Share this article on:
---
---